Who is Denver McKinnon...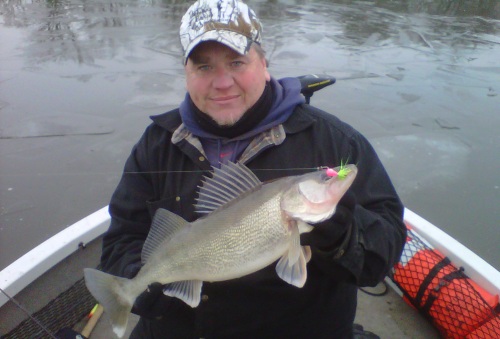 I have been fishing the Mississippi River for over 38 years now. My grandfather took me when I was in diapers, down to the Mississippi River, and from then on, my father said he could not get me to stop thinking about fishing. Growing up on the river in the Davenport, Iowa area was the beginning and my passion only grew as I got older.
I specialize in walleye fishing on the Mississippi River and St. Croix River but also enjoy fishing for crappies and other species. When guiding on the Mississippi River, I am usually doing so on pool 2, pool 3, and pool 4.
In the last 14 years, I have fished walleye tournaments in several states on lakes and rivers. Fishing against some of the best fishermen on these tourney trails (Masters Walleye Circuit, Walleye Anglers Trail) has made me a better fishermen.
Now that my two girls are getting into sports, I am unable to travel as much, so I have decided to take others out, guide them, and show them the different techniques I have learned to catch fish.
Every day is a different experience on the Mississippi River with the flow and levels changing. I will explain what the fish do and what you need to do to adapt to these changes. I enjoy taking others out on guided trips, not only the first timers but also avid fishermen and seeing them have a good day out on the river. I encourage all parents to get their kids involved in the outdoors, so bring the kids along!